AEON MALL (Cambodia) Co., Ltd. ("Our company") is pleased to announce our decision to carry out floor extension as part of building renewal to our first mall, "AEON MALL Phnom Penh" ("Our mall"), in Cambodia.
Building Renewal's Background and Outline
In June 2014, our company's first shopping center opened in the Kingdom of Cambodia. Providing the latest lifestyles and services to always meet our customer needs, we have received the support of local customers to the extent that the phrase "Before AEON, After AEON" are born.
Up to the present, our company opened our first mall in 2014 and the second mall "AEON MALL Sen Sok City" in 2018, and we are planning to open "AEON MALL Mean Chey" in 2022. We aim to provide our customers with more values by making the best use of our location attributes and continuing to enhance our mall's attractiveness.
Our first mall is located in the center of the city. To attract more prominent specialty stores, our company has decided to renew our mall building by extending floor in order to meet market demand, and develop the amenities in the existing building into the latest facilities which will further transform into an urban luxury mall.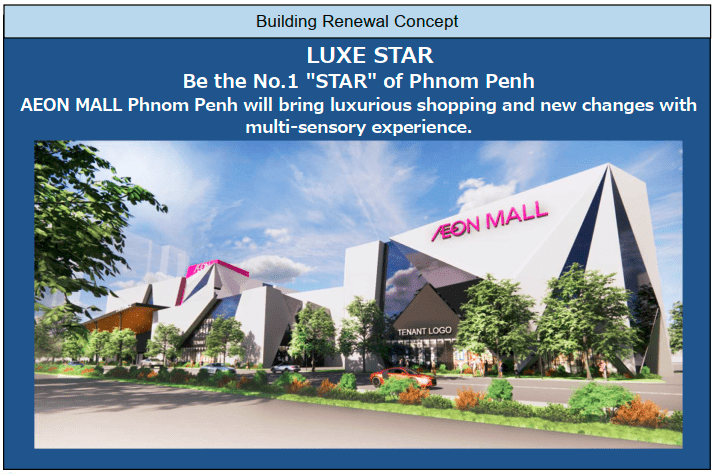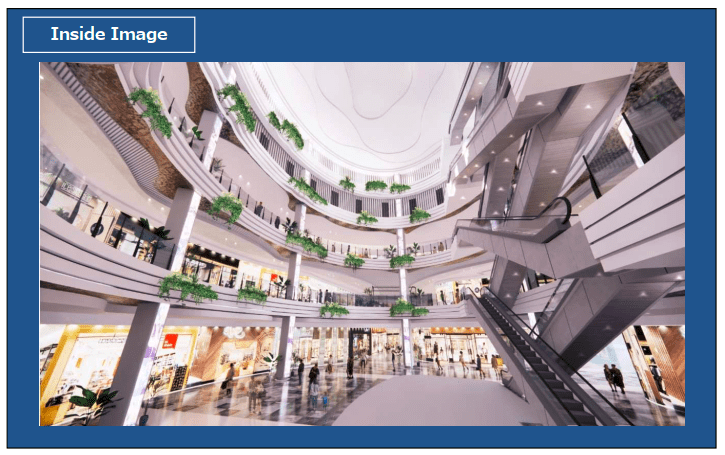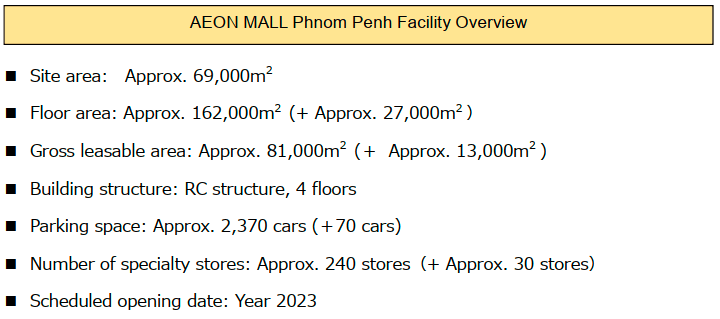 Press Release Details :
[PDF] AEON MALL Phnom Penh Floor Extension Renewal Press Release