AEON MALL (Cambodia) Co., Ltd. (hereinafter referred to as "Our Company") is marking the 10 years journey in Cambodia. This is an incredible milestone for Our Company through the support from our valued customers, and the hard work and dedication of our associates that exists through the entire organization.
Our Company was founded in 2012 and in 2014, we started to operate the first full-scale shopping mall, known as AEON MALL Phnom Penh, aiming to introduce the first urban and luxury shopping mall by offering a new lifestyle experience and to enhance the quality of people's lives, as well as to vitalize local economic activities. In 2018, we opened another mall called AEON MALL Sen Sok City that aimed to provide the Cambodian people with fun experiences and spaces to increase "More Surprise", provide "More Joy" through new services, and bring "More Excitement" with an elegant environment surrounded by green.
"Over the course of the last decade, our shopping malls have become a destination for shopping, dining, and entertaining for all groups of people." said Mr. Tsuboya Masayuki, Managing Director of Our Company. "This year 2022, we plan to start the operation of the 3rd shopping mall in Phnom Penh called, AEON MALL Mean Chey. We hope that in the next 10 years, Our Company will become a part of our customers' lives, will be the first-choice business platform in Cambodia, will be a second home for every employee, and will be the iconic of Cambodia."
In addition to sharing sincere appreciation to our valued customers for their continued support, Our Company has just started the new initiative of the pilot project "the Multifunctional Logistic Center" for Cambodian people from 2022. Through these efforts, Our Company will continuously strive to bring even greater possibilities to share and fill the people's life, local economic activities and contribute to community life to reach our mission of "Fill everyday life in Cambodia with new possibilities".

Logo to represent the 10th year anniversary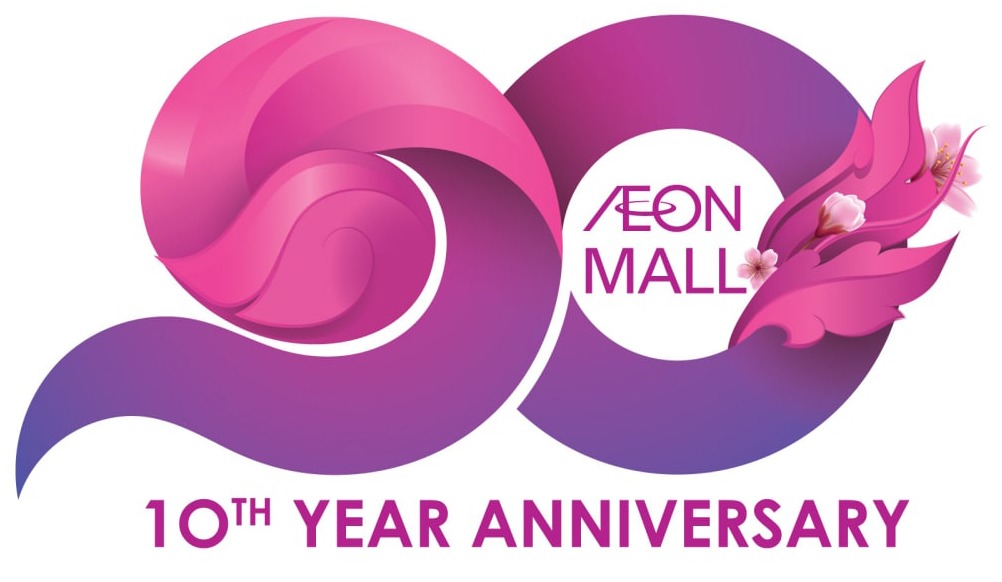 Roadmap and location map of Our Company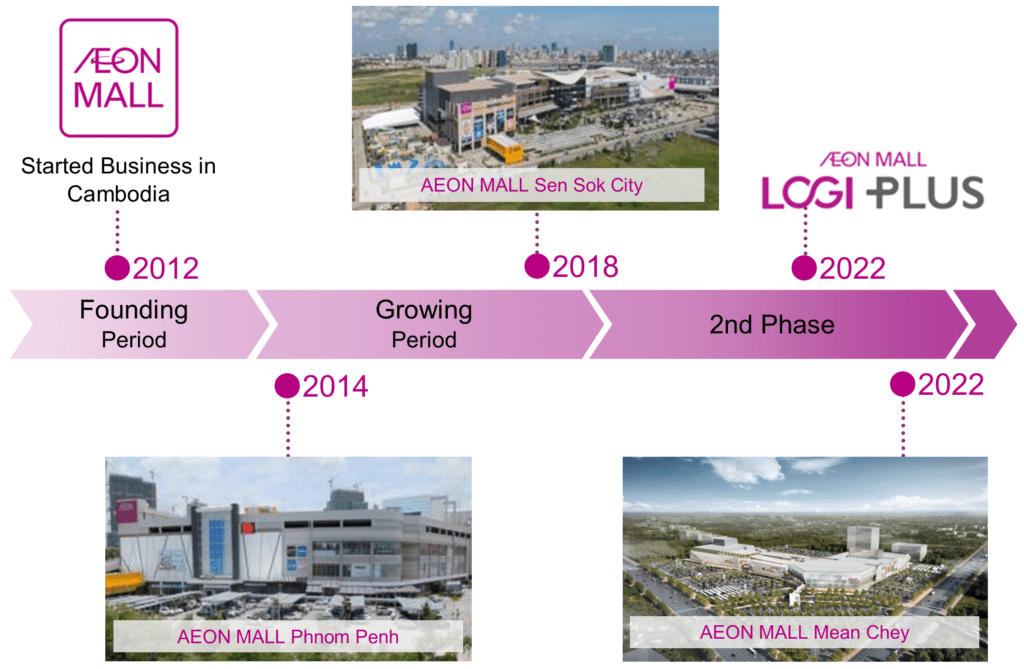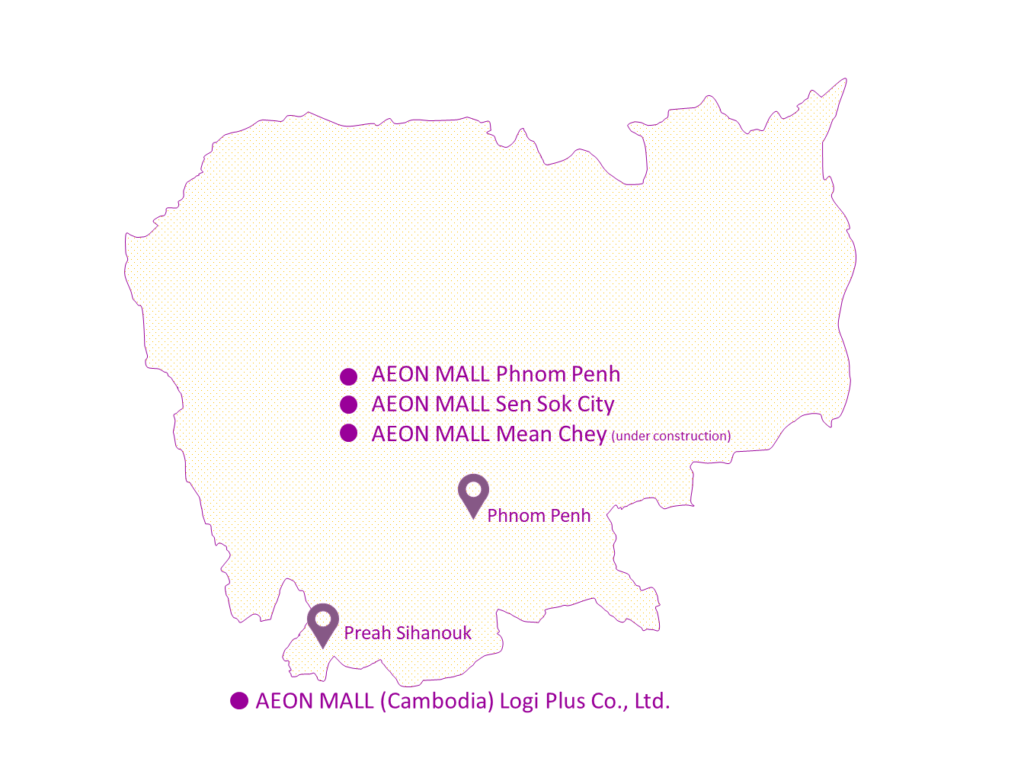 Our Company's corporate philosophy
Our Mission
"Fill Everyday Life in Cambodia with New POSSIBILITIES"
OUR 4C VISION
Customers
To become a part of our customers' lives
Commercial Partners
Be the first-choice business platform in Cambodia
Colleages
Be a Second Home
Cambodia
To be the icon of Cambodia loved by the people
OUR 6 CORE VALUES
1- Present a surprise
2- Customer-Focused
3- Challenge to Grow
4- Appreciate and Support
5- Be Prepared and Adaptable
6- Keep Promise